Be a Fan With Our Game Day Box | Go LV RAIDERS!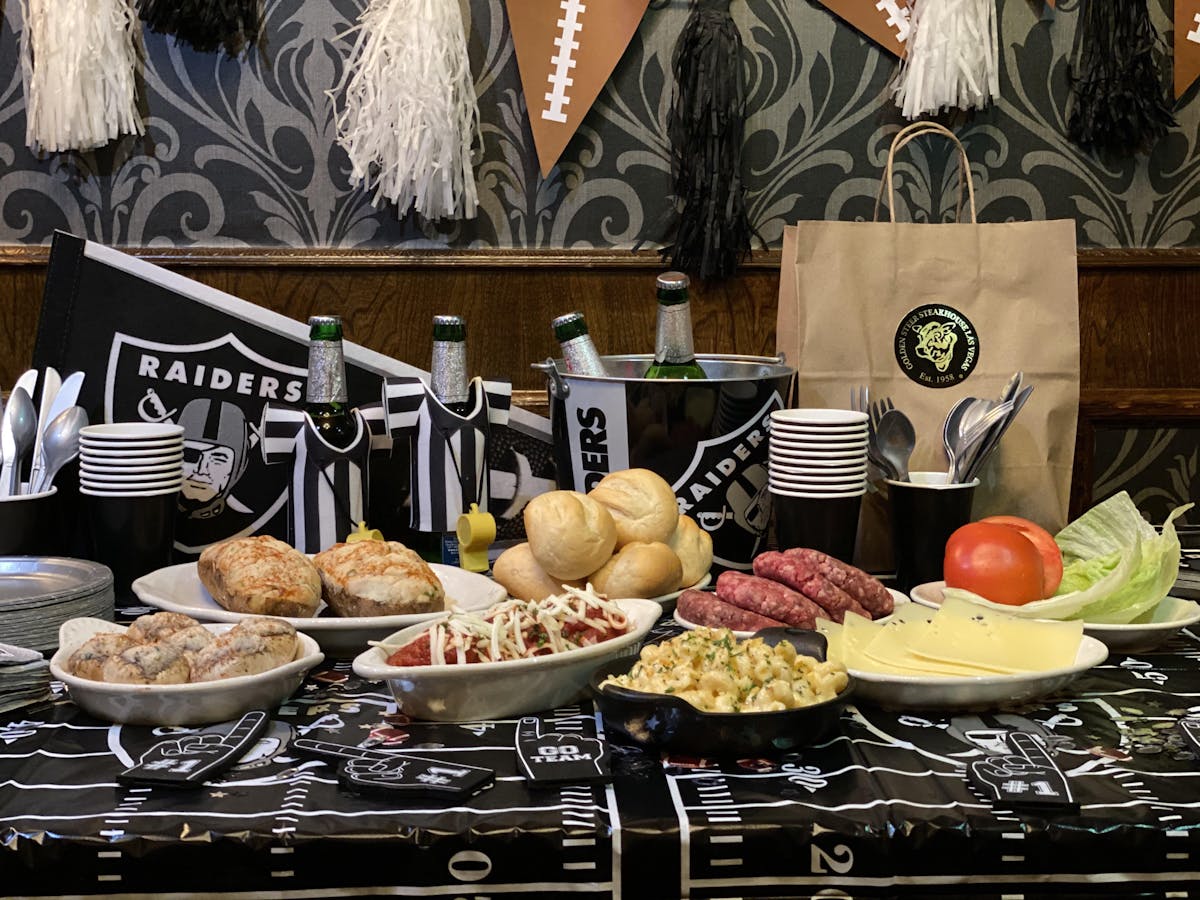 BE A FAN WITH A GAME DAY BOX
Life goes on and so does football even without the live audience but that doesn't make you any less of a fan. To support the Raiders and community of Vegas fans, we've created a watch party box so you can look like the ultimate host. Pick up your game day box Wednesday or Thursday next week!
ALL THE ELEMENTS TO COOK UP THE ULTIMATE WATCH PARTY FOR THE RAIDERS. SIMPLY GRILL, HEAT, AND EAT!
THIS BOX INCLUDES:
Burger Kits: Golden Steer blend patties, which includes trimmings from our world-famous steaks, lettuce, tomato, onion, pickle, and American cheese. Simply grill and serve!


Meatballs: Golden Steer blend meatballs, marinara sauce, mozzarella. Throw these in the oven and off you go!


Signorelli Mac n Cheese: A delightful blend of cheeses topped with bread crumbs.


Seafood-Stuffed Mushrooms: Mushrooms with our seafood topping which includes mushrooms, oysters, scallops, shrimp, crab, and yes there's cream.


Twice Baked Potatoes: Giant potatoes where excess meets delight with bacon, cheese, chives, and butter.

IT'S AS EASY AS
Step 1: Pre-order to pick up on: 9/10: 12 pm - 9 pm, 9/11: 12 pm -5 pm, 9/12: 12 pm - 4 pm
Step 2: Cook, grill, plate.
Step 3: Eat, and root for the RAIDERS!