Best Date Night Spot for Valentine's Day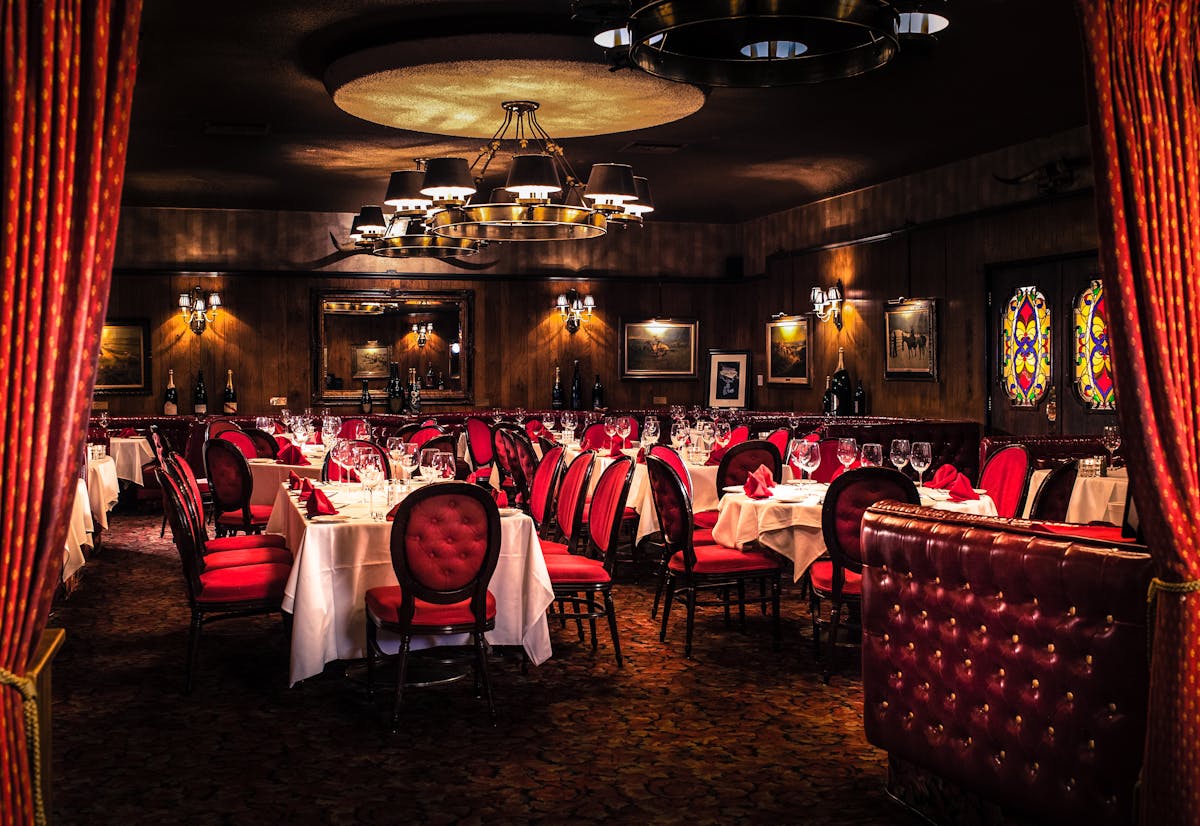 When looking for the perfect date night spot for a romantic Valentine's Day dinner, few cities have single venues that can offer the offer ambiance, unparalleled service and incredible dining all in one place better than what you can get right here in Las Vegas.
Recently named one of "The 50 Best Restaurants for Date Night in America" by Open Table, the Golden Steer Steakhouse stands tall with a shining history of six-plus decades of excellence. The historic restaurant is now taking reservations for Valentine's Day, Friday, Feb. 14 and will be open for dinner beginning at 4:30 p.m.
The Golden Steer special menu for the night features expertly prepared selections simply perfect for Valentine's Day indulgence. To begin, we have prepared your choice of a special gin cocktail aptly named "Almost like Being in Love", or a very special bottle of Pinot Noir by Bergstrom that has been hand-selected by our Sommelier to pair directly with the night's selections.
For the main fare, we recommend the following selections.
Appetizer
Oscietra Caviar*
Served with Brioche, Egg, Crème Fraîche, Shallot, Chive
$99
Entree
Ship & Shore
8 oz Petite Filet*, 6 oz Australian Lobster Tail
Choice of Side
$95
Dessert
Strawberry Shortcake
Vanilla Pound Cake, Fresh Strawberries, Chantilly Cream
$10
If you are looking for where to go on Valentine's this year and fresh out of good ideas, try some of the inviting nostalgia you'll find at the Golden Steer Steakhouse. Reservations for this special night are highly recommended. Please call 702-384-4470, or click here to get your spot.
About the Golden Steer
The Golden Steer Steakhouse was founded in 1958. Since the beginning, The Golden Steer Steakhouse has prided itself on serving USDA Prime Aged, Corn Fed Beef. The best available in the United States, with quality prime steaks and memorable seafood. The Golden Steer Steakhouse is a restaurant where locals meet and families celebrate birthdays, weddings, anniversary's, bachelor and bachelorette parties and convention events. The Golden Steer Steakhouse still retains the ambiance of "Old Las Vegas" and is also known for our many famous and infamous customers such as The Rat Pack, Frank, Dean and Sammy, Tony "The Ant" Spilatro, Natalie Wood, Al Hirt, Nat "King" Cole, Joe Dimaggio, Elvis, and Mario Andretti just to name a few. Residing in its original location
For 60 years and conveniently located just off the Strip. The Golden Steer Steakhouse is the oldest Steakhouse in Las Vegas, Est. 1958, also earning us our trademark: "The Best Steaks On Earth".